When it was announced the television show Neighbours would be ending, I decided to honour the show with a humorous T-shirt design, which I sent as a 'thank you' to Alan Fletcher, who played Dr Karl Kennedy for 28 years.

Fletch responded like a true gentleman and the next thing I knew, we were working on further designs for his forthcoming tour. His vision was to create tour merch for the legendary band which Dr Karl had started at Med School, back in the seventies... The Right Prescription.
"Free as a River" T-Shirt
An obvious question is 'why not Dead Kennedys?" 
The answer is this approach was sillier; even the idea of it was making me laugh. The cricket bat and the Gum Tree leaves just sealed the deal.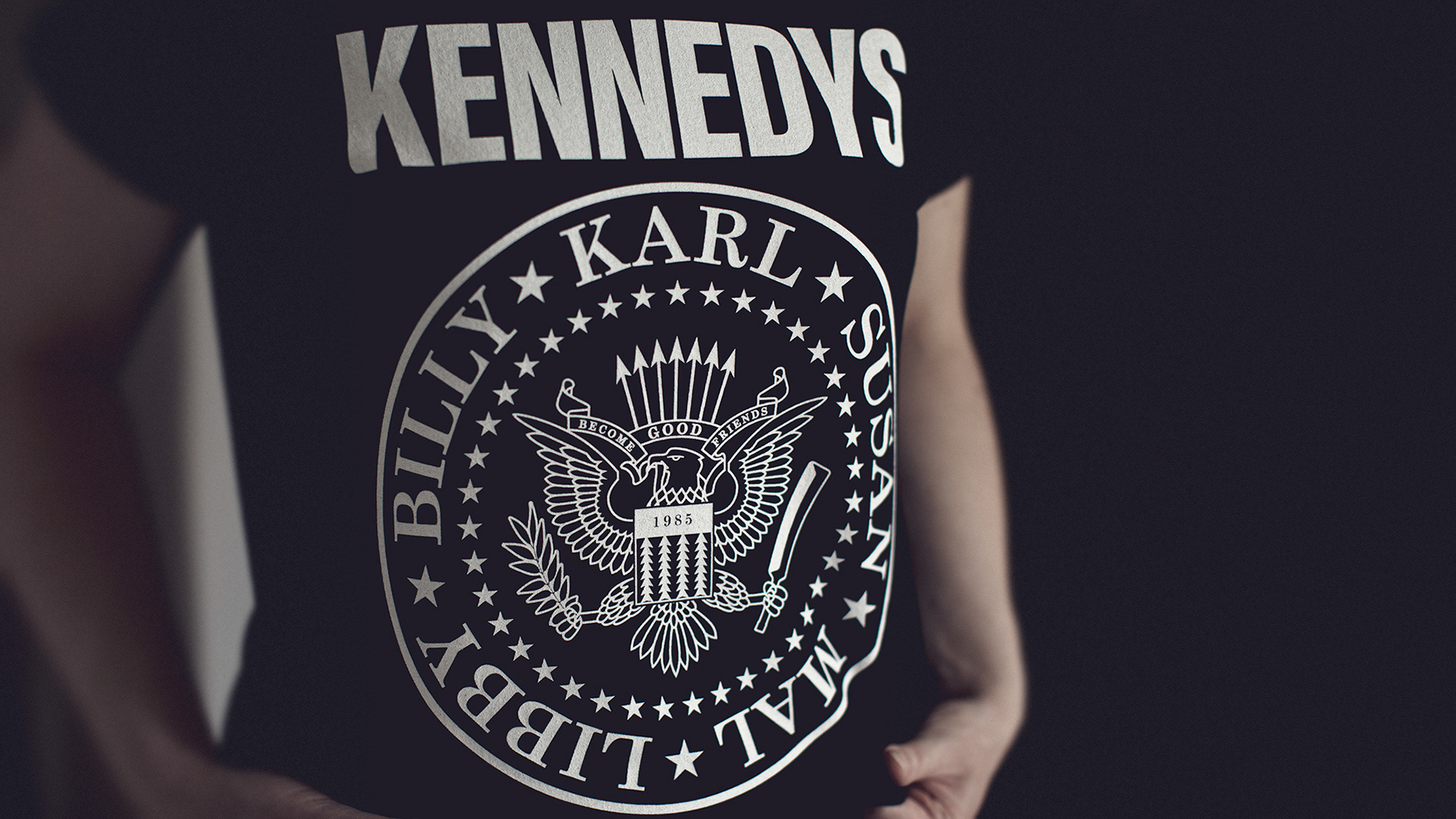 Information
Role: Concept/
Typography/Retouching/Illustration
Date: 2022